Town Clerk's Office Hours:
Monday through Thursday
10 AM to 1 PM.
ph: 607-642-8746 during office hours
The Town of Newark Valley Town Hall
is OPEN M-F from 10-1
607-642-8746
---
PUBLIC EMPLOYER
HEALTH EMERGENCY PLAN
for
TOWN of NEWARK VALLEY
---
Board Meetings held
1st and 3rd Tuesday of each month in the
"Lena Terpenning Bushnell Room" of the Newark Valley Town Hall at 109 Whig Street
---
*Newark Valley
Town Court*
phone: 607-642-5278
*please leave message if no answer*
---
...

Town of
Newark Valley
HOLIDAY CLOSINGS

---
.........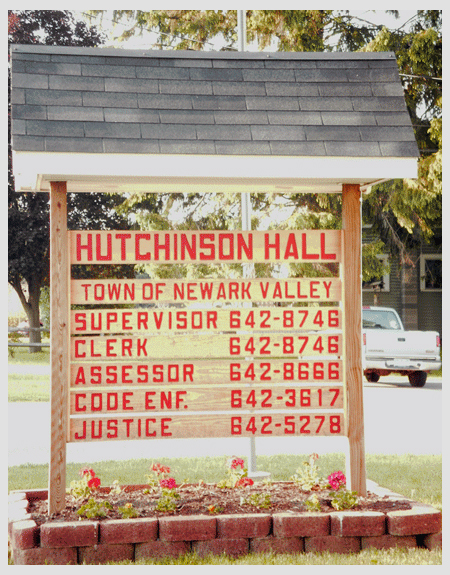 NEW to Webpage: Agenda for 3rd Tues. Board Meeting
---
Special Town of Newark Valley Board Meeting to be held on Wednesday, November 10th at 1 p.m. in the Board Room, 109 Whig Street, purpose, Discuss and approve the 2022 Town Budget.
---

TAX COLLECTOR: Wanda Grover
The town tax collector can no longer accept 2021 tax payments.
Please contact the Tioga County Treasurer's office
at 607-687-8670 for amounts and instructions on how to pay
2021 and prior year taxes. You may also check their website
www.tiogacountyny.com/departments/treasurer
---
LEGAL NOTICES:
Legal Notice: Public Hearing on Local Law #5 Override Tax Levy Limit
Legal Notice: Public Hearing Preliminary Budget 2022
Legal Notice: Public Hearing for Local Law #4-2021 Opt-Out of Cannibis
---
EFFECTIVE MAY 1, 2021
The Newark Valley Court will be going back to IN-PERSON APPEARANCES
---
NOTICE: As of July 2019, a unanimous decision was made by the Town Council to treat all new car ports as structures and as such a permit will be required before building. (2015 IBC Section 312)
---
PLEASE NOTE:

Neither the TOWN CLERK nor the TAX COLLECTOR CAN ACCEPT CREDIT or DEBIT CARDS



---
STANDARD WORK DAY RESOLUTION 2020

---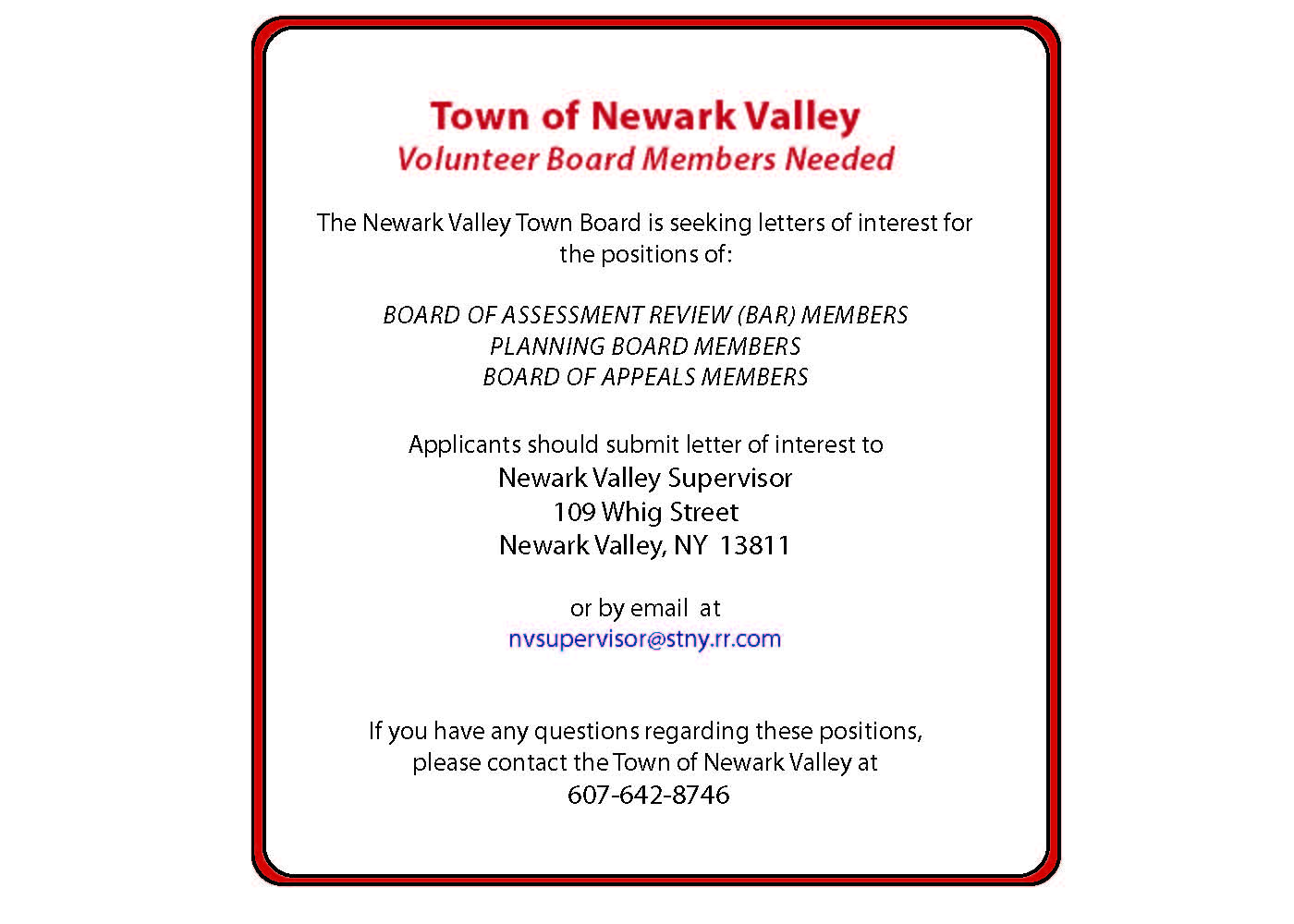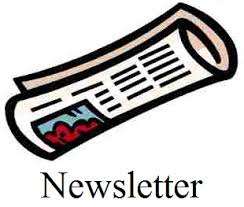 ---
DATES TO
REMEMBER
Town Board Meetings:
1st & 3rd Monday of each month at 7:30PM
Town Court:
2nd & 4th Thursday of each month at 4PM.
2nd Tuesday of each month at 4PM
Town Assessor:
Mondays 2-5PM
Code Enforcement Officer:
Tuesday & Wednesday
4PM-7PM
Town Hall Receptionist:
Monday through Friday 10AM-1PM
Town Clerk:
Monday thru Thursday
10AM to 1PM,
Closed Friday.